On April 13th, IRW presented its joint report 'After the Strike', during a sold-out live event at De Balie, Amsterdam.
In the report, researchers from IRW, PAX, and Iraqi NGO Al-Ghad focus on the civilian harm effects of the 2015 Dutch airstrike on the IS-held city of Hawija, which killed 85 civilians and destroyed an estimated 6,000 houses and 1,200 shops. This strike was carried out as part of the US-led Coalition war against ISIS that engaged in over 35.000 strikes, dropping over 100.000 bombs.
During the past two years, the team visited the area several times, allowing them to speak to 119 victims and 40 key informants. Because of these efforts, the team is now the first to paint a clear picture of the direct and indirect civilian harm effects of a remote attack on a rebel-held urban city and how this harm is given meaning by those targeted. They thereby show how limited the knowledge of the Dutch government was, both during the minutes before the attack and throughout the years that followed.
Thus far, the revealing of the airstrike by Dutch news outlets NRC and NOS has led the Dutch government to allocate 4,4 million euros for reconstruction. To this day, however, the victims are still waiting to benefit from this. Furthermore, no formal apologies were made, and no research was done on the ground, as this was considered to be too dangerous. In February 2022, human rights lawyer Liesbeth Zegveld announced that she will support eleven Iraqi victims in their case against the Dutch state.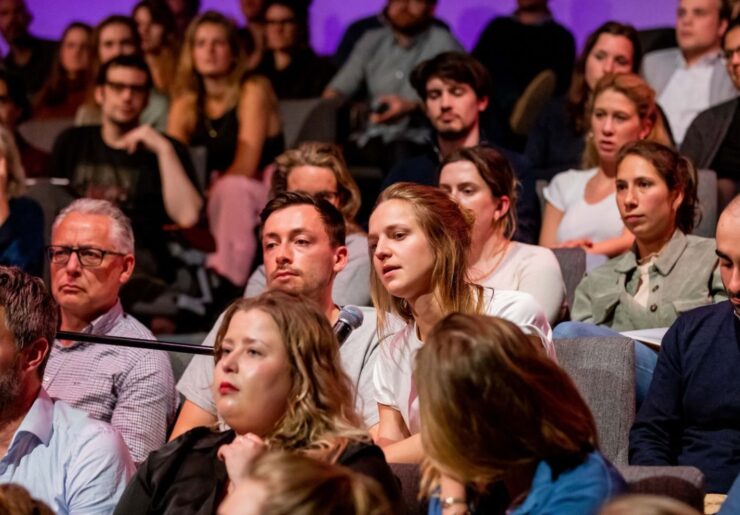 During the official launch, IRW, PAX, and Al-Ghad were joined by Zegveld and award-winning investigative journalist Azmat Khan, who has done extensive research on the civilian harm effects of anti-IS Coalition airstrikes for the New York Times. Also present were Danny Ghosen, who made a documentary on the effects of the 2015 airstrike, a representative of the Dutch Ministry of Defense, and several members of the Dutch parliament.
Throughout the evening, the invited academics, journalists, documentary makers, lawyers, and politicians engaged in an imperative and at times fierce debate about the realities of contemporary warfare.
Pictures were made by Lize Kraan.